Browse Collections (51 total)
This collection contains yearbooks from Lakeview High School. The yearbooks in this collection range from 1950 to 1977. This school closed after…
Contributors: Staff, faculty, and students of Lakeview High School
View the items in Dorian: Lakeview High School Yearbooks
This is a collection of photographs from the Foulk family. Dortha Foulk McDonald gave these photographs to her niece, Vicki Golden, who then donated…
Contributors: Dortha Foulk McDonald
View the items in Foulk Photo Collection 2017.10
The Hibbs Personal Papers is a collection of biographical materials, documents, correspondence, photographs, newspaper clippings, and ephemera…
Contributors: Henry Peyton Hibbs, William Henry Hibbs, John Franklin Hibbs
View the items in Hibbs Personal Papers 2014.69
Collection of photos, school documents, scrapbooks, and family histories pertaining to the Kreher, Johnston, and Fulk families.
Contributors: M. Beatrice (Fulk) Kreher, Betty J. (Kreher) Nicholls, Charles Kreher, Charles F. Kreher, Charles H. Kreher, Charles R. Kreher, Ida A. (Johnston) Kreher
View the items in Kreher Family Collection 2018.15
Images of soldiers from Decatur and Macon County during their time in the Armed Forces but not during WWI or WWII.
View the items in Macon County in the Armed Forces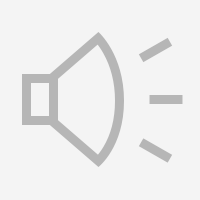 Collection of oral histories done by Betty Turnell, Shirley Kistler, and Bil Larrick. Each interview covers a certain aspect of the life of the…
Contributors: Bil Larrick, Shirley Kistler, Betty Turnell, various interviewees
View the items in Oral Histories
This collection contains yearbooks from Eisenhower High School. The yearbooks in this collection range from 1958 to 1977. Yearbooks newer than 1977…
Contributors: Staff, faculty, and students of Eisenhower High School
View the items in Pantherama: Eisenhower High School Yearbooks
Photographs of art done by citizens of Decatur, IL.
Contributors: Margaret Cast, Frances Grimes
View the items in Photo File: Art
Featured Collection
Photographs of hospitals in Decatur, Macon County, and around Central Illinois.