Browse Items (2285 total)
Photograph of Frank S. Powers playing golf with two men. Frank S. Powers (born 3/15/1859; died 8/14/1940) son of Samuel Powers, pioneer Decatur settler. He was a well known sportsman, a charter member of the Country Club of Decatur and the Sunnside…
Photograph of Mr. and Mrs. Edward G. Powers with President John C. Hessler of Millikin University, at the reception which followed the musicale given Tuesday evening in the Millikin Conservatory of Music by CX chapter of PEO. Photo by Bill Caldwell.
Photograph of Mr. and Mrs. Edward Powers, Mrs. George Sentel, Mrs. H. Dwight Spencer, and J. B. Martin. Written on back of the photo: "Twenty-six members of Decatur Garden club were in Sullivan Monday to visit the gardens of Mrs.. George Sentel, and…
Photograph of Edward G. Powers (born 9/7/1861; died 10/28/1950). Son of Samuel Powers early Decatur settler. Landowner and patron of the Arts, music in particular. Photo take in 1920 by Moffett of Chicago.
Photograph of Edward G. Powers on horseback. Edward died in 1950 at the age of 89, rides one of the several horses his family always kept when this picture was taken in June, 1908. Although there were motor cars in Decatur in that year, the horse…
Photograph of Almira A. Powers (Mrs. George Powers). She was the daughter of Dr. and Mrs. John Giles, born March 2, 1818, at Charlemont, Mass. Lived in Tuscalossa, Ala. met and married Honorable George Westcott Powers , a young attorney. Moved to…
Photograph of Mrs. Herman Post and young girl holding a toy rabbit Mrs. Post (born 7/13/1850 in St. Clair Co., IL.: married H. (Herman) Post 1868; died 11/11/1937, in Decatur, IL. Came to Decatur in 1870. Photo by Pfile of Decatur, IL. Obit published…
Photograph of George H. (Herman) Post, Sr. (born 7/21/1871 in Decatur; died 4/24/1933 in Decatur): Married Malie Humble 6/3/1897 (died 4/28/1932). George entered his father's H. Post, jewelry store as an apprentice 1886, Assistant to his father…
Photograph of (left to right) Frank, George, H. and Will Post standing in front of their store on the corner of Merchant Street, Decatur, IL.
Photograph of James A. Portwood; (born 9/17/1876 in Moweaqua, IL. died 4/11/1942, Ft. Lauderdale, FL.) Married Mae Morris of Decatur. Connected with Home, Independent & Macon Co. Telephone Companies, 1894-1911. Manager of Home Company for sometime.…
Featured Item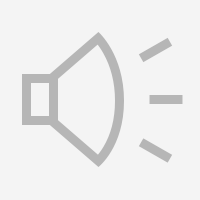 This is the oral history of Charlotte Wait Holder. She was interviewed by Betty Turnell on August 10, 1985. This interview covers her life in…