Browse Items (2356 total)
Photograph of William H. Suffern; (born 5/6/1863; died Aug. 1925); started the Suffern-Hunt Mill with his cousin Robert I. Hunt in Decatur 1892. Helped organize the Progressive Light and Power Co.; was president of the Polar Co.; member of the First…
Tags: AF&AM, Beaumonoir Commandery No. 9, biography, Decatur IL., First Presbyterian Church, Herald and Review, Ionic Lodge No. 312, Knights Templar, Macon Chapter No. 21, Nobles of the Mystic Shrine, Photo File: Biography, Polar Co., Progressive Light & Power Co., RAM, Robert I. Hunt, Suffern-Hunt Mill, William H. Suffern
Photograph of Lewis W. Stuckey; Retired Decatur furniture dealer. He retired from the furniture business in Decatur for 41 years. He was a partner of Weilepp & Stuckey furniture firm which opened a store in 1918 at 432 N. Water St. Later the business…
Photography of George H. Stoy; (died 7/15/1943). Former Decatur township highway commissioner and city milk inspector. Ill health in 1941 caused him to resign as milk inspector. He was employed by the Mueller Co. for 18 years. Later he was township…
Photograph of George A. Stouffer; (died 12/6/1947). Member of Stouffer Bros. Contracting Co. Came to Decatur from Macon in 1897. Member of Grace Methodist Church.
This is the oral history of Lynn Potter. She was interviewed by Sally Krigbaum on June 12, 2018 in Mrs. Potter's home. The oral history covers her life in Springfield, Millikin University, her family with Duanne, historic preservation, NWRAPS,…
Photograph of pencil sharpener invented by Mrs. Bertha Gray Storer. She was the wife of Will Storer and former Decatur resident, died 7/7/1936 in Long Island, New York. She was the daughter of Alonzo and Rachael Gray. She was the organist at Grace…
Photograph of Stivers-Fletcher Family Reunion, photo ran in the Decatur Daily Review 9/23/1909.
Photograph of Berthodl Stine; (born 11/17/1842; died 10/12/1925). Decatur clothing merchandt. Came to Decatur about 1865 and until retirement in 1908 had clothing store at the south end of the Central Block in what is konwn as the Stine Building. One…
Photograph of Leonard Stevens --Cabin Site. Team of horses pulling wagon with three people and another horse hitched to wagon. Stevens was the first white settler in Macon Co. Came to Macon Co. about 1821 and settled about 3 miles northwest of…
Photograph of Dr. P. A. Steele in uniform, member of the VFW, Veterans of Foreign Wars.
Tags: American Legion, American Medical Association, biography, Decatur IL., Dr. P. A. Steele, Herald and Review, Illinois Medical Society, Macon County Medical Society, Macon County Tuberculosis, Northwestern University Medical School, Photo File: Biography, Ralph G. Long, Superintendent of Health, Veterans of Foreign Wars, VFW, Visiting Nurse Association
Featured Item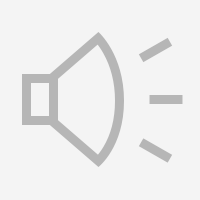 This is the oral history of Larry Foster. He was interviewed on April 11, 2017 at his office at Foster Financial Services, Inc. by Shirley Kistler. …