Browse Items (10 total)
Photograph of Elderly Gentleman reading by the fire.
Photograph of Wooded Area during an ice storm.
Photograph of Lady doing ballet outside in wooded area. Photograph of Women in Wedding Dress standing under an arbor.
Photograph of Mr. and Mrs. K. L. Butt.
Photograph of Mrs. A. Pratt of Atwood, IL.
Photograph of Ruby Nasson, 1923 graduate, brushed photo.
Photograph of the Flower Girls for the Stengel Wedding; 6/24/1920, Elizabeth McGowan, Mary Ronan and Catherine Gollings.
Photograph by Smith Photography, woman unknown.
Photograph of three ladies taken at the East End Gallery, 1079 E. Eldorado St., Decatur, IL.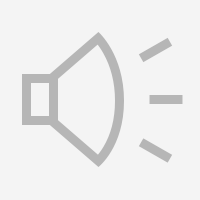 This is the oral history of Jeanne Allard Lindquist. She was interviewed on May 31, 1983 at the Jeanne Lindquist Salon of Photography by Betty Turnell. The interview covers her career in photography, the photos she took during World War II,…
Featured Item
Photograph of Mabel Grubbs standing outside Decatur High School.