Browse Items (202 total)
Photograph of the Shellabarger Grain Storage Silos. Photograph of worker bagging flour. Photograph of two men bagging flour. Photograph of the Shellabarger Buildings.
Photograph of Larry King and Sid Rotz Radio Personalities on WSOY Radio Station.
Photographs of people watching television. Photograph of TV cameraman. Photographs of Dick Westbrook who started at WDZ radio and then went to WAND TV. Photograph of the WTVP Trash Can used for advertising.
Tags: Business, Cameraman, Channel 17, Decatur IL., Dick Westbrook, Photo File: Business, Television, Trash Can, TV Station, WAND, WDZ, WTVP
Photograph of Charles J. Schuster, Secretary and Treasurer; A. E. Staley Manufacturing Co.
Photo of WSOY Contest Winners, 5/11/1940; Photo of Radio Listeners in the WSOY studio, 3/18/1943; Photo of Millikin University Quartet, Millikin Hour, 5/15/1943. Photo of Harry Bradford and wife, 10/20/1937. Photo of Hap Jensen, 3/31/1957.
Photograph of Diz Dean and two other gentlemen.
Photo of programmer, taken 9/21/1955. Photo of radio DJ inside studio, taken 1965. Photographs of WSOY DJ in studio, taken 1955. Photograph of Programmer, taken 9/21/1955.
Aerial photograph of WSOY building and antenna. Street level photograph of WSOY, antenna in the background. Photograph of the Gushard Building with WSOY/WJBL antenna on top of the building. Photograph of the WSOY Mobile News Automobile. Photograph of…
Photographs of Leland Glazebrook Farm Broadcaster for WDZQ Radio Station, sitting at the control panel.
Photograph of WDZ Chief Engineer Ben Orff, photo taken in 1969.
Featured Item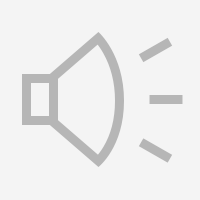 This is the oral history of Thomas W. Samuels. He was interviewed by Betty Turnell in November 1980. The interview includes what Decatur was like in…