Browse Items (28 total)
Miscellaneous Photographs Downtown Decatur, IL.
Miscellaneous Photographs Downtown Decatur, IL.
Photographs of Pershing School Construction and Aerial View
Photograph of Thomas Jefferson School Building Under Construction, 3/7/1966.
Photos of Construction Inside Decatur High School, Aug 1970.
Photos of the new Stephen Decatur High School under construction west of North Woodford and South of Mound Road.
This is the local history room and archives development analysis report containing information dealing with asbestos containing material, renovation and construction, options, concerns, center map, and opening bid in September 2009
This is the oral history of Clarence Sowers. He was interviewed by Betty Turnell. The interview includes his career in construction.
Tags: 1st contract, 8th grade education, Amusement Park, automobile mechanic, bricklayer foreman, bricklayers trade, bull ring, casino, catholic schools, changes in construction, changes to Decatur, childhood, Churches, Construction, Cuba tour, customer loyalty, Decatur IL, Dreamland Park, Fairview Park, family, Florida, freight foreman, future of Decatur, garden, Great Depression, Hawaii, health issues, Indiana, interview, Jasper County IL, Juarez, Linn & Scruggs building, Lodge, Macon School, Mexico, Nassau Bahamas, oral history, Pennsylvania Railroad, photography, recording, retirement, Sarasota FL, shoveling coal, Staley Company, Streetcars, Travel, union, Wabash Railroad, wildcat whistle, World War I, World War II, WPA workers, WWI, WWII
This is the oral history of Hugh Baker. He was interviewed by Betty Turnell on June 28, 1985. The interview includes his time working for the Mueller Company, and his father's dairy farm.
Tags: 1985, alcoholism committees, automobiles, Betty Turnell, building homes, changes to milking, Chatanooga TN, childhood, City Milk Inspector, civic boards, company town, Construction, Cows, Dairy Farm, Decatur High School, Decatur IL, Decatur Mental Health Center, diptheria, electricity, epidemic, family life, farm, farmhouse, farming, Great Depression, harvest dinners, hired hands, hobbies, Hugh Baker, interview, June 1985, Liberty Bonds, marine engineering, Mary W. French School, mechanical engineering, Milk Delivery, Mueller City, Mueller Company, Mueller family, Mueller IL, Mueller Pottery Plant, naval architecture, oral history, pasteurization, Plant 3, public parks, recording, Recreation, retirement, Roosevelt Junior High School, Salvation Army board, sanitary conditions, South Shores, sterilization, tenant's house, The Mueller Land Improvement Trust, University of Michigan, World War I
This is the resolution to acknowledge the work accomplished through the Construction Grant Agreement on the renovation of the North St. Building into the new main library building.
Featured Item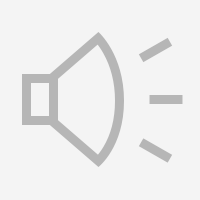 This is the oral history of Edward J. Seymour. He was interviewed by Betty Turnell on October 23, 1986. The interview includes his time as a home…