Browse Items (105 total)
Tags: Photo File: Associations
Negative of the new hallway at the YMCA on January 10, 1952.
Negative of the YMCA's new building lot on January 8, 1951.
Negative of the first YMCA basketball team (1907-1908). The photo was taken by Studio International, and published by Decatur Daily Review.
Negative of the actors from the YMCA's Glee Club's play in March 1936.
Negative of the YWCA evening gym class. Top row (left-right): Maud Taggart, Nell Wright, Edna Jones, Lulu Semmel. Second row (left-right): Winifred Carmany, Beulah Potts, Nellie Nolan, Fern Boland, Grace Wells. Third row (left-right): Marie Nolan,…
Tags: 1910, Alice Battles, associations, Bernice Farner, Bess Cressler, Beulah Potts, Cora Leach, Cora Shaffter, Cordelia Kruse, Decatur Daily Review, Decatur IL, Edna Cromer, Edna Jones, Edna Slider, Ella Mulkey, Etta Ruddock, evening gym class, Fern Boland, Florence Hinton, Gertrude Keeler, Grace Wells, Laura Vaughn, Lida Wright, Lulu Semmel, Marie Nolan, Maud Cressler, Maud Taggart, Mrs. Elmer Reveal, negative, Nell Keeler, Nell Wright, Nellie Nolan, Photo File: Associations, Stella Allen, Winifred Carmany, YWCA
Negative of the Chanticleers, a 1910 YWCA basketball team. Left to right: Pearl Kruse, Frances Dutch, Inez Ruckle, Edna Cromer, Edith Cope, Nita Hannum, Gertrude Mallory. The photo ran in Decatur Daily Review on May 15, 1910.
Negative of unknown women using the athletic room at the YWCA.
Negative of a group of unknown women playing in the pool at the YWCA.
Negative of an unknown woman in the pool participating in a YWCA swim class on January 17, 1941.
Photograph of synchronized swimming at the YWCA's old pool on May 4, 1944.
Featured Item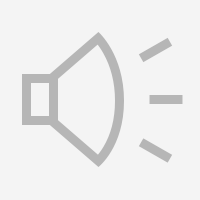 This is the oral history of David Satterfield. He was interviewed by Betty Turnell in January 1983. The interview covers the history and importance…