Browse Items (5 total)
Tags: Richland Community College
Annual Meeting Board of Trustees 5/25/2000. Monthly Board Meeting Board of Trustees on 6/15/2000.
Tags: 5/25/2000, 6/15/2000, annual reports, Applicaton for Grant, Board of Trustees, Circulation, Committee Reports, Decatur IL., Decatur Public Library, Expenditures, John Moorman, Mary Gladney, nominations of officers, RCC, Richland Community College, Robert Healey, Shirley Moore, Statistical Report, Stephen Bean, wages
This is the oral history of Mrs. L.C. (Edith) McNabb. She was interviewed by Betty Turnell in April 1980. The interview includes her time at Millikin University as a Professor of Speech, her work with WSOY, and her tele-courses on Channel 17 and…
Tags: "Music in the Making", 1980, April 1980, Betty Turnell, Channel 17, Channel 3, Community Information person, Decatur Public Library, driver education class, Edith McNabb, Millikin University, Mrs. L.C. McNabb, oral history, Radio, recording, Richland Community College, Speech Department, tele-course, Television, WSOY
This is the packet from the Board of Directors meeting on April 19, 1979. It includes the minutes, agenda, statistical report, financial report, and list of bills. At this meeting, the Board discussed changes to the Code of Library Policy, the…
Tags: "Circulation of Library Materials", "Looking In", "Personnel", 1979, Agenda, April 1979, Babicki case, Bills, board of directors, Board of Trustees, bookmobile trailer, budget, Channel 17, City Finance Director, code of library policy, Cornelia Hadley, DAAC, Decatur Area Arts Council, Decatur IL, Decatur Public Library, Display, Dr. Slatin, Fair Employment Practice Committee, FEPC, Financial report, framed art print collection, Head Cataloger, ILA Legislative Day, Joe DeMichiel, Joseph Babicki, long distance calls, Meeting, Mike Cheever, Minutes, Mr. Poertner, Mr. Puricelli, National Library Week, packet, Programs, radio show, Richland Community College, Robert Dumas, Rolling Prairie Libraries, statement of economic interest, Statistical Report, Technical Services
This is a thank you note to John Merrich for his display at Richland Community College's Enviromental Fair for the Decatur Macon County Clean Community System in March 1994.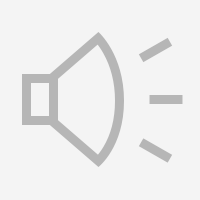 This is the oral history of Howard E. Brown. He was interviewed by Betty Turnell on June 26, 1986. During this interview, he discusses his early life, time in the Armed Forces during World War II, teaching in Blue Mound, and working with Richland…
Featured Item These are historical accounts of the residence and its owners at 505 Powers Lane