Browse Items (4 total)
This is the oral history of Mrs. Horace B. Garman. She was interviewed by Betty Turnell on March 31, 1983. The interview includes her childhood and working at the YWCA.
Tags: "Crystal Bird" Club, "Decoration Day", "Frolic", "stock company", 1983, African-American girls club, Al Jolson, Alice Evans, army wives, Art Class, Bachrach store, Barney Fulton, Bijou Theatre, Billy Sunday, block man, Bob Hope, bond sales drives, Camp Kiwanis, Carnegie Library, childhood, Christmas store, colored girls, Corn Carnival, cottages, Crystal Bird, Decatur IL, Decatur Public Library, Florence Love, Frank Curtis, Gastman School, Georgia Leaflet, Governor Oglesby Mansion, Great Depression, Greenwood Cemetery, Howard W. Schaub, interview, Jake Latham, Jane Hamand, Jane Hamilton, Kiwanis Club, Louis Nichol's candy store, March 1983, Marietta Street School, Miss Abel, Mrs. Alice Bering Evans, Mrs. James Millikin, new city dam, O.W. Smith, oral history, Powers Grand Opera House, Powers Grand Theatre, president, recording, Red Cross, renovated YWCA building, Roy Christy, Sam Malleous, social work, Study Class, vice-president, World War II, WWII, YWCA
This is the second oral history of Richard Rodgers. He was interviewed by Betty Turnell on Decatur 12, 1988. This interview included information about Decatur in the early 1900s.
Tags: 1988, Amusement Park, Betty Turnell, Billy Sunday, carnivals, Circus, clearing tracks, crank, Decatur Club, Decatur IL, December 1988, drainage ditch, Dreamland Park, early 1900s, electric cars, gasoline heater, Home Telephone System, horse-drawn plow, horses, Hotel Orlando, interview, Lincoln Theatre, Linn and Scruggs, Millikin National Bank, oral history, plowing streets, Polar Ice Company, Postal Telegraph, Powers Opera House, Presbyterian Church, recording, Richard Rodgers, Riverside Park, sidewalks, sled, sleigh, Street Cars, Streets, tires, touring car, Western Union, wood block pavement, YMCA
Photograph of the Nickelodeon Theatre, 300 N. Water Street. Decatur's first motion picture theater opened 19906 and rub y W. H. Ellis. Later known at the Colonial Theatre when this picture was taken, 'The Fall Round Up" was being shown. Photo ran…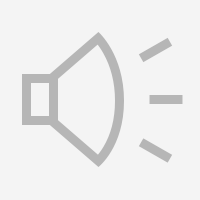 This is the oral history of Mrs. H.F. Carmichael. She was interviewed by Betty Turnell on December 1, 1977. This interview covers her early life, her husband's time in the Decatur Public School System, Billy Sunday's crusade in Decatur, her time in…
Featured Item
This is the 1960 St. Teresa High School Teresian yearbook.